PowerMEMS 2010
Leuven, Belgium
Nov. 30 - Dec. 3, 2010
Important Items:
---
Final Program

Enjoy the photos
of the learning
and the fun!

2009 Presentation
Award Winners


PowerPoint Presentations

---
Welcome Presentation
Technical Program


The 9th International Workshop on
Micro and Nanotechnology for Power Generation and Energy Conversion Applications
PowerMEMS 2009
December 1-4, 2009
Washington DC, USA
Organizing Committee Chair:
Professor Reza Ghodssi, University of Maryland, USA
Technical Program Co-Chairs:
Professor Carol Livermore, Massachusetts Institute of Technology, USA
Professor David Arnold, University of Florida, USA
Sponsored by: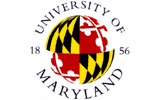 Technical Topics of Interest Include
Energy scavenging for remote sensors and microsystems
Thermoelectric and photovoltaic materials and systems
Piezoelectric, electrostatic and electromagnetic conversion
Energy management and microsystem integration
Nanostructured materials for energy and thermal management
Micro fuel cells and micro reactors for fuel processing
Micro/nano catalysis, combustion, heat and mass transfer
Micro thrusters and miniature propulsion microsystems
Biologically-inspired energy conversion and cooling
Micro heat engines for power generation and propulsion
Micro and nanofabrication for energy applications
Micro coolers and other thermal management technologies
The workshop was successfully ended.
Thank you for your attendance and contributions.
See you next year at the Katholieke Universiteit Leuven.