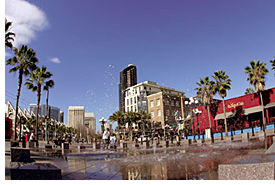 INSS 2005 is planned to provide a unique and interactive environment to gather researchers from a wide range of backgrounds, networking and sensing fields, to discuss the issues and to present novel and potential system solutions for networked sensing systems. It is the second in a series of annual meetings with a highly selective single-track technical program.

Rapid technology advancements in miniature sensors, low power microelectronics, wireless communication and network have brought researchers from various fields to develop an emerging multidisciplinary of wireless sensor networks (WSNs). WSNs technology is expected to change the way how information is generated, processed, and communicated based on a large number of sensor nodes deployed for a specific application. Advanced micro and nano technologies can decrease the size, weight, and cost of sensors and sensor arrays by orders of magnitude. A large number of sensing elements can now be integrated into a miniature system to improve performance, robustness, and life span. Communication networks can provide rapid access to sensor information and computing resource, thus eliminating barriers associated with distance and time. WSNs will revolutionize the traditional sensing paradigm and have a pervasive impact on a wide range of applications such as environmental monitoring, transportation, toxic materials detection and tracking homeland security, civil and industrial infrastructures safety, intelligent home appliance, and improved healthcare systems.

WSNs opens new application opportunities but also presents many system design and optimization challenges over various physical layers, including sensors material selection, design, fabrication, and packaging, low power integrated circuits and system architectures design, environmental energy harvesting, information processing and modulation, wireless communication, and overall system network operation. Addressing these critical issues requires researchers from various disciplines to communicate effectively and collaborate together. This forum will provide that opportunity.